Weight vs Pressure
Learn to play the violin fluently and beautifully
Welcome, passionate violin player!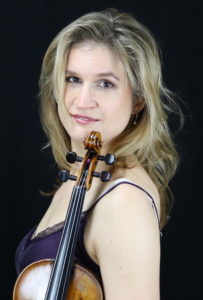 My name is Zlata Brouwer, violinist and teacher living in Holland. I want to fill the world with truth, beauty, freedom and love by teaching passionate violin players step by step how to bow like a pro and create a beautiful tone.
Here's what you'll learn in this workshop:
The secrets of the effortless playing by the pro's
How YOU can play effortlessly with a beautiful tone that can touch people's hearts
My method… the 'Weight vs Pressure Violinist Bodyscan' which you can do yourself after attending this workshop
How you can play comfortably as long as you like without pain
This workshop will ask about 30 minutes of your time and it's really worth it!
Start with downloading your workshop binder:
TIP: Print the binder and use it to take notes on! In this way the binder becomes a valuable reference for you.
Watch the video workshop:
Do you want to learn more about bowing technique and creating a beautiful tone?
Is the workshop valuable to you? Share it with others: