VIOLIN BOWING BOOTCAMP
Choose your bootcamp or bundle them up
(self study video courses: learn at your own pace)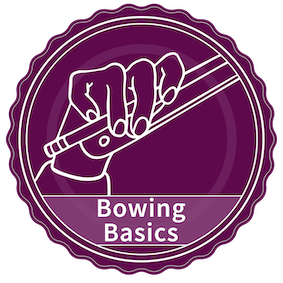 Improve your basic bowing technique
Makes the biggest difference for most players. A true master shows in the basics.
Learn to:
have a natural bow hold
bow smoothly, also at the frog
have a strong flexible pinky
bow straight
won't hit other strings
great bow arm mechanics
do clean string crossings also at high speed
Regular price is $ 77 USD.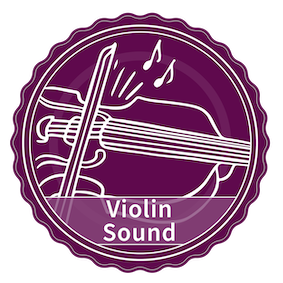 Create a beautiful sound
We build on the basic technique you learn in the Bowing Basics Bootcamp
Learn to:
how the 'sound machine' of your violin works
get rid of your bad habits: scratches, unwanted bounces, belly bowing, shooting your bolt
work with all proportions: weight, speed, contact point, tilt
play with expressive dynamics
sound great in fast runs as well as slow romantic lines
Regular price is $ 77 USD.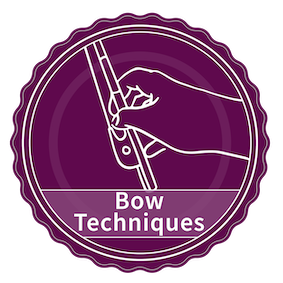 Learn different bow strokes
in fun easy music
We build on the basic technique and tone production you learn in the previous bootcamps
detaché
legato
portato
tremolo
martelé, staccato and up bow staccato
hooked bowing
collé
spiccato and flying spiccato
sautillé
ricochet
Regular price is $ 77 USD.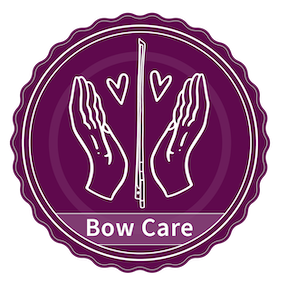 Take care of your violin bow
End all the doubts around 'is it me or is it my bow?'
Learn to:
find a great bow within any budget
try out different violin bows and what difference they make
rosin your bow
tighten your bow
clean your bow
Regular price is $ 77 USD.
Get the Bow Care Bootcamp for FREE if you buy the full Violin Bowing Bootcamp bundle below.
Most recommended:
Buy the Bowing Bootcamp Bundle
Lifetime access for just one payment of $ 222
$ 111 USD
Secure checkout
with credit card or Paypal
Risk free
100% satisfaction guarantee
Questions you might have…
How does an online violin course work?
You'll get personal log in details to my academy website. Here you log in and access the video lessons that belong to the bootcamp you ordered.
Is this bootcamp the same as Bow like a Pro?
No, it's a completely separate course with ALL new videos. The difference is that the bootcamp is easy to digest and affordable. Bow like a Pro would be a great next step if you desire personal guidance by Zlata and more in depth curriculum. If you decide to upgrade, you'll get a discount.
Can I join this course as a beginner violinist?
YES! It's aimed at beginners and the music examples used are easy. At the same time this course is also suitable for intermediate players who'd like to improve their bowing technique.
I already have a violin teacher. Will this course interfere?
In contrary! This course is a great addition to the local private violin lessons you might already be following. Teachers love the results of our bowing courses.
Is sheet music included in the course?
Yes, sheet music is available for used examples.
What technical skills are required to follow this online course?
Not so techy? No worries! If you can watch my YouTube videos or simply visit a website, you can follow along this course. Also we're happy to help if you get stuck.
Does this course include live lessons?
No, the Violin Bowing Bootcamp is a series of pre-recorded videos you can watch whenever it suits you. It does not include personal feedback.
Can you learn to play the violin online?
Yes! Zlata has been teaching online and offline over 10 years and has seen time after time how students can breakthroughs online. However, this course can also be a great addition to your local private lessons.
When do I get access? How long?
You have lifetime access. You get future updates and additions at no extra charge. Lifetime means as long as I'm actively selling this course. In case I retire for whatever reason, you will get the possibility to download all materials.
Can I download the video lessons?
For the best learning experience we have chosen for streaming videos, just as Zlata's YouTube videos. This does mean that at all times you need an internet connection to consume the content and you can't download the videos to watch offline.
Most recommended:
Buy the Bowing Bootcamp Bundle
Lifetime access for just one payment of $ 222
$ 111 USD
Secure checkout
with credit card or Paypal
Risk free
100% satisfaction guarantee