the Romantic Violin
learn the most beautiful romantic pieces & improve your violin playing
the Romantic Violin
learn the most beautiful romantic pieces & improve your violin playing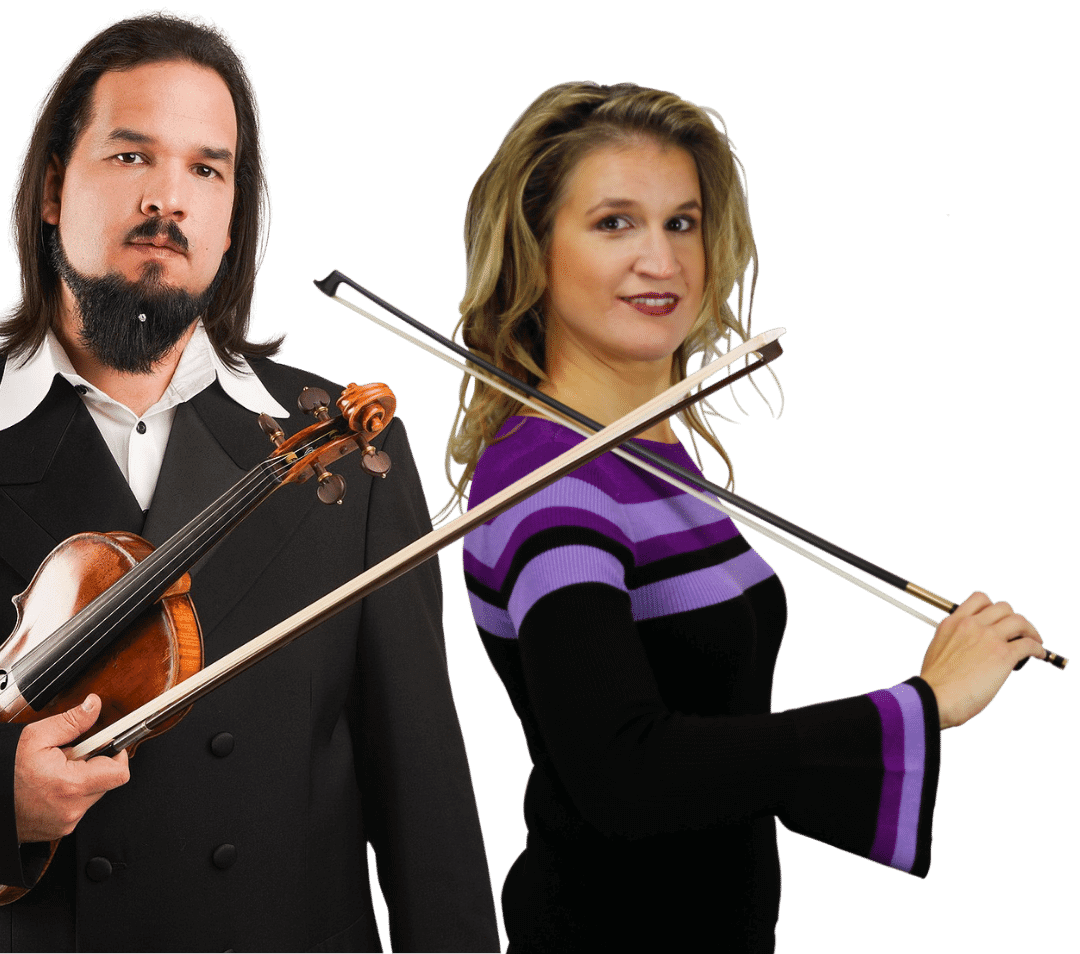 Pssst… you CAN improve your violin technique by playing pieces
Let's play the most beautiful gems of violin repertoire
and express yourself in music
Concert violinist Antal Zalai and violin teacher Zlata Brouwer present
the Romantic Violin
an online course that's close to our hearts and will inspire you
Learn a romantic and expressive playing style and play the most beautiful violin music of all times
Learn to play
your romantic violin repertoire
Easy pieces are accessible for beginner violinists (mostly first position). Intermediate pieces include some shifting and double stops. Advanced pieces include some tricky double stops, fast runs and more advanced techniques. There's something for everyone! Some pieces are taught on different levels using different arrangements.
Albeniz – Tango (intermediate/advanced)
Bach – Air on the G string (intermediate) and Air from the Suite in D (easy)
Beethoven – Romance in F (intermediate)
Chopin – Nocturne in C# minor arr Milstein (intermediate)
Debussy – Claire de Lune (intermediate/advanced)
Dvořák – Humoresque (intermediate)
Dvořák – Songs my mother taught me arr Heifetz (intermediate)
Elgar – Salut d'Amour (intermediate)
Händel – Largo from Xerxes 'Ombra mai fu' (easy)
Kreisler – Old Viennese Dances: Liebesfreud, Liebesleid & Schön Rosmarin (intermediate)
Massenet – Meditation from Thaïs (intermediate)
Mozart – Eine Kleine Nachtmusik (intermediate)
Saint-Saëns – The Swan from Carnaval des Animaux (three versions: easy, intermediate and advanced arr Heifetz)
Sarasata – Romanza Andaluza (advanced)
Sarasata – Zigeunerweisen (advanced)
Schubert – Ave Maria (two versions: easy and advanced arr Wilhelmj)
Williams – Schindler's List (intermediate)
and more to come in the future (lifetime access and future updates included in your tuition)
Performance videos
inspiring performances by Antal Zalai that can be played at any speed and can be looped for effective practice
Finger close ups
all pieces are also recorded from a finger close up angle, so you can see exactly how they are played and learn from Antal's left hand technique
Video lessons
by Antal and Zlata to teach you step by step and inspire you for your best performance
Sheet music
with the Soundslice software synched to the performance videos (and yes, you can also print them normallly)
Piano accompaniments
Antal's pianist recorded all the accompaniments separately without Antal, so you can play along (at any speed)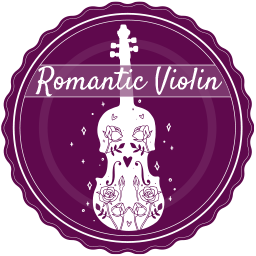 Get instant access to the Romantic Violin
Lifetime access and future updates included in your tuition
One-time payment of $ 333
$ 222 USD
Secure checkout
with credit card or Paypal
Risk free
100% satisfaction guarantee
Bow like a Pro Bonus
Students who are also enrolled in my program Bow like a Pro get unlimited 1-1 video feedback on their playing of these pieces as they wish. This video exchanges will be published for all students.